December 3, 2012
Travel Nurse Stories: Reflecting on 31 Years of Nursing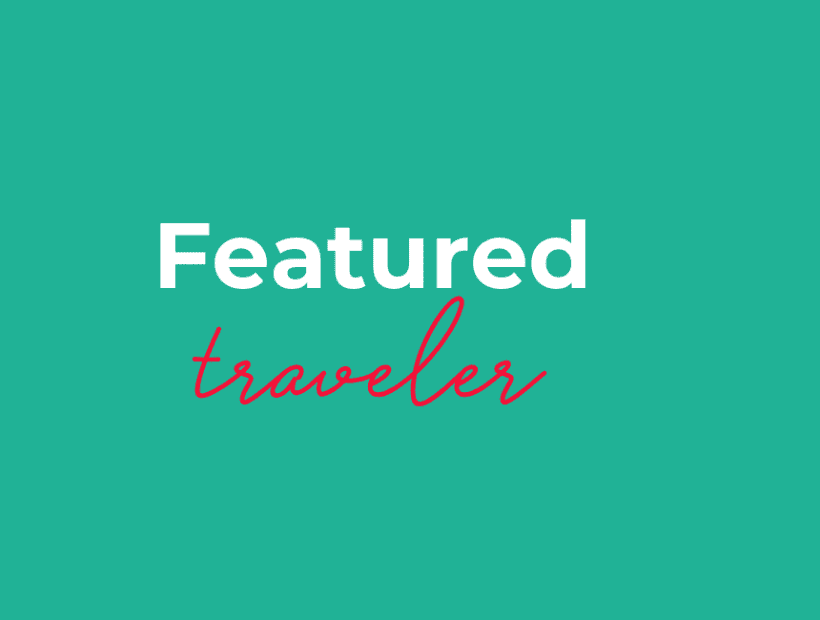 Meet Janise McAfee
I'm a fairly new traveling nurse in my 31st yr of nursing. I grew up in Houston and currently live in Wisconsin. I love hiking in the mountains but I think my biggest hobby is exploring the locations where I go on assignments. From hiking the Grand Canyon while in New Mexico to Sky Diving in North Carolina, I can always find something fun to do.  My most recent claim to fame would be surviving Hurricane Sandy while on assignment on the coast of Maryland.
I'm divorced and have a son and daughter as well as two grandsons. I travel alone and communicate with my family by phone, texting, and Facebook. I like to hear what they are doing but I love seeing pictures. I don't feel like I'm missing as much when I can see what they are doing. One of my grandsons lives in Estonia, a country next to Russia and I only see him on Facebook.
I started my career as a vocational nurse after being graciously kicked out of welding classes. I was working construction after high school with my aunt who was a welder. When I started classes with one of her friends he told me I needed to be a nurse and kicked me out of his class. I grew up a tomboy and didn't know anything about nursing so I was confused.
I didn't like the first two semesters of school, cried for three days after experiencing my first death, and had to be shoved into my patient rooms mortified at the thought of going in. I wasn't so sure about this nursing thing.
Falling in Love with L&D
During the 3rd semester, I fell in love with labor and delivery and my first job was in OB. I was on top of the world & up to my elbows in blood, amniotic fluid, meconium, and happiness. I never thought I would work anywhere else. I got married and moved to Wisconsin where I got a job at the local hospital. They didn't know what to do with me because vocational nurses & practical nurses work in different capacities so I floated from unit to unit until I landed in the emergency room. It was exciting enough to make me forget about birthing babies and send me back to school. The emergency room is perfect for my restless personality because the excitement is constantly changing. You never know what's coming in next and people still amaze me with some of the things they get themselves into. It's a roller coaster of emotions on most days.
After working 22 years in the same hospital I knew it was time for a change but didn't know what I wanted. I had friends who were traveling nurses and they encouraged me to try it. I did the research, prayed about it and the next thing I knew I was resigning from my job, leaving my working family and my kids to explore the world. My daughter was in the driveway crying, my kayak was tied to the top of my jeep and away I went with apprehension in my heart.
My 1st assignment was in Brownsville, Texas on the border of Mexico with my family screaming it was not safe. The first week at work I stood in the middle of the nurse's station with a tornado of chaos going on around me realizing it was time to rise to the occasion. From small rural hospital to craziness!
The frustrating thing for me about working in a mostly Hispanic culture is not being able to communicate but I quickly learned. I learned respect for their culture, shattering the opinions I had of growing up with Hispanic crime in Houston. I was kissed, blessed, hugged and thanked a lot while I was there and it opened my heart to the differences in our world. I experienced the reality of border violence, heard horrific stories of brutality in Mexico and was reminded every day to stay in my country. The saddest thing I saw in Brownsville was a 19 year old young man was involved in the violence, he was run over and shot several times. At first he refused to tell the police who tortured him then relinquished before we flew him to another hospital where he survived another two days and died. We learned later the police were involved in a shootout, killing the person responsible. This is the kind of thing that people who live there deal with every day. The reality of their world.
I spent my days off on the beach at South Padre Island parasailing with friends. I flew my daughter down, spent days on the beach, explored the Hill Country of Texas, rode horses and shopped along the River Walk in San Antonio. I met my good friend Lindy while in Brownsville, survived Hurricane Alex from the Pediatric Wing of the hospital with Liz and had to buy another vehicle when my jeep fell apart. My first assignment was very memorable.
Reflecting on 31 Years of Nursing
Looking back, I would say I've had more good memories than bad. Several of those memories include working the nightshift, because there is a different vibe at night. Things are more laid back and people tend to work together better. We also tend to be a little more mischievous. In my little community in Wisconsin the police and nurses know everybody, are personal friends and the police would bring intoxicated patients in frequently. Because we were all friends there was some pranking going on with patients who could laugh at themselves. Great conversations, many laughs, fun memories. Our police department is very respectful and considerate to people, there in no way was meanness going on. It was good clean fun with friends.
One memory is of sitting in the ER lobby with half of the police dept and several hospital staff watching an intoxicated patient do standup comedy. We actually turned the lights down low and put him in the spotlight. He was hysterical and I remember looking around realizing it was an amazing profession to be part of. We have fun when we can to balance the tragedies we deal with.
Another fun memory was late one night when our ambulance crew brought a patient in and everybody was laughing. It was a VERY high strung friend known to all of us who was intoxicated and "wrecked" his snowmobile without a helmet. He actually fell off with it moving slowly. He was convinced he was dying and kept saying over and over "call that helicopter if there is any chance I have brain damage". Well we lovingly wonder about his brain capacity on a good day and he laughs at himself so I'm not being mean. He had a minor gash to the side of his bald head and after his CT scan was negative we started picking on him. He kept asking if his brains were going to fall out and we told him there was a chance. He would get animated, start screaming "OH MY GOD" and believed us for a minute then realize we were kidding. He would go to sleep and in a few minutes wake up, ask again and we would tell him yes. He would freak out the same way then realize we were joking. This happened every time he woke while he was in the Emergency Room and he kept us rolling in the floor laughing. He was our only patient for most of the night so he got a lot of attention from all of us who knew and loved him and to this day we still give him a hard time. I love my profession.
Traveling is Hard Work, Not All Play
Since I started traveling I discovered I prefer working in big emergency departments where there are several travelers and it's probably one of the things I like about traveling. There is an instant connection between traveling nurses, we become like sorority sisters eating out, taking road trips, becoming friends, laughing at each other, and being silly; but more importantly encouraging each other and staying connected after the assignment is over. I have made several friends in just the two years I have been traveling. We share our experiences and cheer each other on. Another good thing about traveling is the experience of seeing new things, seeing how each hospital does the same thing differently, going new places, meeting new people and having time off to take it all in. I drive everywhere I go and some of the sights I see keep me smiling. I love my country, I love the people I meet and it just adds to a career  in which I am already totally engrossed. I have always believed that God led me to this career and continues to lead me places I enjoy most days. Traveling is hard work, it's not all play. The emergency departments I work in are very hectic on good days and very intense on bad days. It's true what they say about no time to take a break and no time for food. There are many days like that.
When I first get on location I research everything I want to see then talk to the locals and add to the list. I usually take in the whole state, not just the immediate area. On my days off I explore, go hiking, take in history museums, stroll the beach, go to festivals, shop, try different restaurants, go to neighboring states if there is something I want to see (I drove to CO while on assignment in NM). I took a class & made a birdbath while in North Carolina, discovered the Outer Banks is my favorite part of NC and took tons of pictures. The places I've enjoyed most are Brownsville & San Antonio, Albuquerque NM, Yuma AZ and my present assignment in Salisbury, MD.
When I first researched travel nurse companies, I signed up with multiple agencies and put them in order of my interest in them. When I met Senior Recruiter, Michelle Cacace, I knew I wanted to work with TNAA. After my 1st assignment with another company my home hospital asked me to come back to cover maternity leave. I changed companies on that assignment, stayed with TNAA because they are a small company and I feel they take a personal interest in what I'm doing. I feel a connection with each person I come in contact with in the company, get emails of encouragement and check in calls from Michelle just to say hi. She doesn't just call me when she needs to talk business. We are displaced nurses when we travel from place to place and there is some emotional baggage that comes with being away from home. Feeling grounded, connected and supported makes a difference.