January 8, 2013
Ready, Set, Go!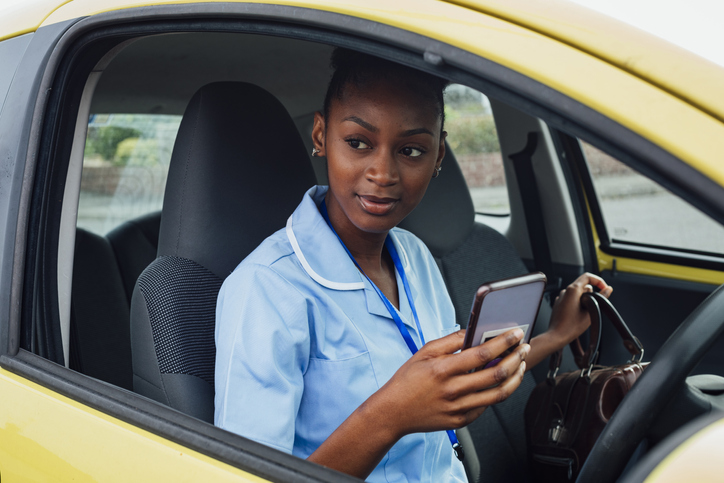 You've interviewed, got the offer for a great travel nursing job so now you can relax because the hard part is over. Right? Actually, you've got a ways to go. Now the fast and furious race to meet your Quality Assurance requirements begins with a bang.
But… if you follow these tips, you might be able to avoid feeling like you have just been shot out of a cannon!
But I Really Am a Nurse!
Would it seem silly to have to prove you graduated from an accredited nursing school even though you have an RN license in your hand? Well, file this one under the nurse's version of Ripley's Believe It or Not. It seems obvious that you must graduate from nursing school in order to get a license without going to nursing school, but your agency may have to "prove" this. Agencies must do either primary or secondary source verification of your education.
Make your life easier by obtaining an official copy of your transcript to fax or email to your agency. This will speed up the process for them. Many schools have closed, so find out what repository holds your school's records and give this information to your agency if needed.
They Really Do Love Me… I Promise!
How is it that something so small can create so much pain? Just like thorns, references can be difficult to navigate. The "Catch 22" for most new (and sometimes veteran) travelers is the facility won't interview or hire without references but some facilities have a policy against giving one on you!
Well, here are a few tried and true suggestions that travelers say work best:
Find out if your Charge Nurse/Director/CNO will be able to provide an actual reference for you.
Make sure the people you list as potential references know that you have listed them as such.
Make sure you have good phone numbers for them and correct names. Also, make sure your agency knows what your last name was when you worked at the place they are calling.
Get written letters of reference that can be verified.
Provide information on the units where the charge nurse providing your reference works.
Look at it this way: This may be the one and only time you can feel good about asking people to brag about you. That can't be all bad!
I Really Wanna Go There!
So, you were at the movie and saw this absolutely gorgeous beach in Florida. Immediately you knew that's where you had to go on your travel assignment. You bought the map, packed your swimsuit and now there's just one tiny problem: You just found out the Florida license takes four to six weeks to get. Some states make getting a license a snap but some make you jump through a few more hoops.
If you follow these guidelines, you might get a relatively pain-free license.
Filling out an application in red ink will get it returned to you. Always use black or dark blue ink.
Making out a money order incorrectly can delay getting your license. Check with us on license fees. We can pay those for you!
Make sure you give the board an address where someone will physically be so that they can forward the license to you. The post office is supposed to return correspondence from the board (much like credit card or banking information) and will NOT forward this to you.
Check your license status to see if it is "Compact". If it is, you just opened the door to a lot of new destinations without needing an additional license. States like Arizona, Texas, North Carolina and Virginia are just a few of the Compact states.
I have my ACLS, Honest!
When it comes to certifications, you have to be very organized. It is a requirement that your ACLS, BLS, PALS or any other certification be carried on your person at all times. Make sure you have the actual cards issued by the instructor and that they are signed by both you and the instructor. If you only have a copy (maybe the dog ate your card?) save yourself a headache and renew the certification if you can't get the instructor to send you a new card. Also, don't take for granted that just any certification fits the bill. For example, ACLS provided by the American Heart Association is the most widely accepted and many facilities will not take any other variety.
I Did That Already!
Remember when you were processed as a staff nurse at your current hospital? They likely drew titers, performed a physical, renewed your TB, etc. Ask for copies of these records. As caregivers, you bear the burden of proving you are immune to many diseases. To avoid delays and added expense, obtain these records from each employer as they renew them and keep them with you so that you can produce them "on demand." If your employer does not have MMR and Varicella titer, annual TB and physical, try getting them from another source. Call your school of nursing and see if they can produce the copies of these (you likely provided them before you started school). Are you still a full-time employee? If so, and your current facility has an employee health office, ask them if they can draw those titers for you (many times they are free or at a reduced rate) before you give notice of leaving. In most cases when you are preparing to go on assignment with us, we will handle those expenses for you.
Smart Traveler Tip: Load all your documents on a flash drive and make copies. Keep one in a safe place (safe deposit box, Mom's house, etc) and another in your vehicle at all times. Then you have a permanent record that can be updated as needed.
I Really Am a Good Person
Every travel assignment you do will require a new background check. The general rule of thumb is that screens cover the last 7-10 years for all cities/states where you have lived and worked. Credit checks are less likely although sometimes a landlord will require one even though your agency is the actual leaseholder and responsible for your housing. It is best to give your agency any information that pertains to a potential background issue no matter how insignificant it may appear. Having an assignment canceled by the facility for something that shows up on your background screen after you have completed all the other steps to get ready for the assignment is really frustrating. Don't be surprised!
Do Travel Nurses Get Drug Tested?
The word "cup" will take on a whole new meaning. Just like background checks, you will be doing lots and lots of drug screens. The most common is a pre-employment screen for every new assignment. Your agency arranges the screens for you and pays for them. You may also have one during your first week at the facility and others as requested by the facility. And contrary to popular belief, these screens are not just looking for illegal drugs. Concerned about a failed travel nurse drug screen? If you are taking any drugs at all, make certain you have a current and valid prescription. Drug screens are board reportable and failing one, refusing to take one, etc. could lead you down an unhappy path with your board of nursing.