September 2, 2006
Travel Nurse Stories: From Small Town to the Big Cities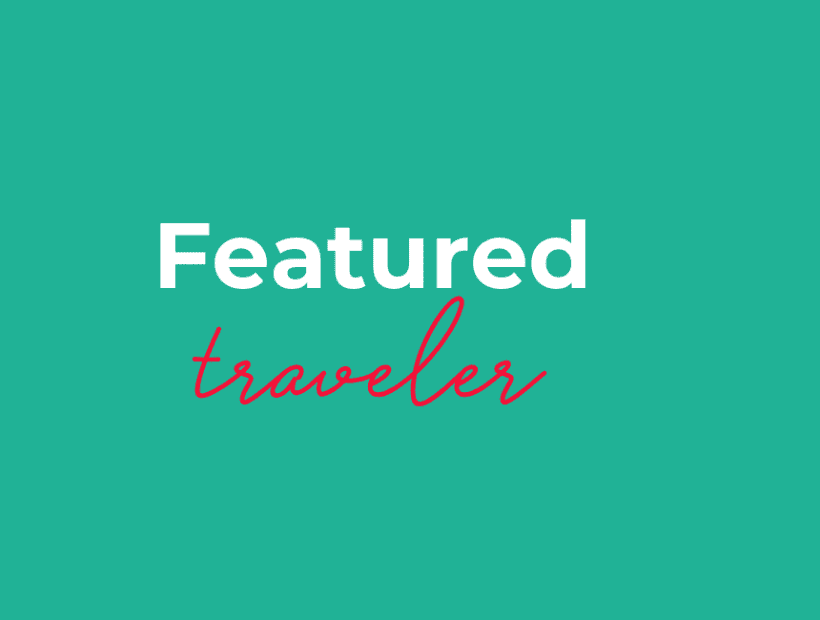 Meet Annie Athmer, RN
What a unique honor to be selected as the "Traveler of the Month!" I look forward to the newsletters each month just to read a little more about nurses just like me who are also working for Travel Nurse Across America, the greatest company EVER!!! My name is Annie Athmer; and I have been an RN for about 4 years. I was born and raised in a little town called Carlyle, IL. It is about 45 miles east of St. Louis, MO. My dog, Blizzard, and I have been traveling around the country now for about 2 years. He is my travel companion and mascot! He goes everywhere I go and is one of the reasons that I chose Travel Nurse Across America.
I decided to become a traveler on, what seemed to my family, a very spur-of-the-moment decision. At that time I had been really struggling with the idea of even continuing my career as a nurse. I had taken some time off work back in late August of 2004 in order to deal with some health issues, and figure out exactly what I was supposed to be when I "grew up." To shorten this part of my story a little, suffice it to say, God sent me a very visible sign that it was certainly my calling to continue my career as a nurse. So then I moved into the decision phase of where to because I knew that I was not going back to the hospital I had been working for the last five years. I was certainly welcome there, but I knew that it was time for a change. I had thought about being a traveler when I was in school, but I also kept thinking, "I cannot be a traveler, I live here." Well, I was over at my brother and sister-in-law's home one night in early September and was surfing the net. After a long search through the area hospital job listings, I simply typed, "travel nurse" into the web address line. Tons of agency listings came up and I started with the top three results. I was not impressed by the first two listings; I don't even recall the companies' names. I decided that I would try the third listing; and if God was calling me to be a traveler, then that website would be THE ONE. And was it ever THE ONE!
My Nurse Recruiter Personally Took Care of Me
The next two and half weeks were a whirlwind. I was so excited about having filled out the web application; I couldn't wait to hear from Travel Nurse Across America. I called the very next day. Turns out I had already been assigned a recruiter. Now THAT was impressive to me. I hadn't been on their books for 16 hours and someone was already going to take care of me! That, someone, turned out to be DONNA DICKSON. The first phone call was so personal and unrushed; she took all the time necessary to get to know me, and my needs. She had an answer to every question that I had. Not only did she have an answer, but she also had answers that I liked!!! Most specifically that Blizzard, my husky, could go wherever I went. I had no idea back then just how very lucky I would be to have Donna personally taking care of me. That girl is the epitome of a recruiter. There are absolutely no words to describe how safe and taken care of she makes me feel while I am traipsing around the country with my family thousands of miles away.
Telling my mom and dad was a little daunting. Because of the aforementioned health issues I knew that in a word, they would be terrified at the idea of me moving thousands of miles away. But I knew that it was what I had to do, and after talking to Donna I was even more certain that I was doing the right thing. My mom has been an RN for thirty years so explaining the job was not an issue at all. I took her out for lunch the same day I finished talking to Donna and explained it all to her. To say the least, she was a little stunned, but never wavered in her support. I went out to my parents' house that night and explained my new career move to my dad, with my mom's support. I will never forget his only reaction at that point was, "It sounds great, but do you have to go so far away?" I looked him square in the eyes and replied, "Yes Sir, I do."
I started my very first contract, I call it my "rookie contract," on October 4th, 2004 in Virginia Beach, VA. Blizzard joined me there the following March. He and I have been to Tucson, AZ, Tacoma, WA, and we are currently on assignment in San Diego, CA. I have been a traveler for almost 2 years now, and I know, without question, that traveling was God's answer to so many of my prayers. Traveling with Travel Nurse Across America has been the most fulfilling career move I could ever have made, professionally, financially, and socially. I have "family" all over the country these days. I have "homes" from coast to coast. I am a step down nurse by trade, but I have seen and experienced all types of nursing and technology simply because I decided to travel.
I have heard the horror stories of RN's that have traveled with other companies: delayed checks, shared housing, messed up contracts, never having phone calls returned, just to name a few. In 2 years I have never, and I mean NEVER had any type of issue that wasn't addressed and solved within 24 hours. Namely thanks to Donna, my fabulous recruiter, Ashley, the most amazing housing coordinator EVER, and Jeff, the miracle worker of licensure!
I remember that for my first contract Ashley called and said I would have to live in Norfolk, even though I was going to be working in Virginia Beach, because housing was so tight. I can remember not being too happy about that. I had told Ashley I wished she could come up with something else, because I really wanted to live in Virginia Beach, not Norfolk. I think it was the next day that she called me back with my VIRGINIA BEACH address. No matter what I ask for, Ashley can make it happen!
And Jeff truly is the miracle worker of licensure! I turned in my California application late. I mean really late! Jeff made it his personal mission to get my credentials on time and HE DID!!! I was so thankful knowing that he was working on it every day so that my contract would not be delayed. No matter what I need as far as paperwork, Jeff has a way to make it happen!
Travel Nursing Improved My Skills
As a traveler I have grown into an amazing nurse. I have so much more flexibility, knowledge and experience, and I am a much more focused patient advocate. I have seen and lived in places I would never have imagined experiencing 2 years ago. I have made the very best friends of my life. My mom is really excited about having an "Illinois Reunion" someday. She wants to have all of the friends and family that I have made "on the road" out to our house in little 'ole Carlyle, Illinois. I am looking forward to that someday, but I am not ready to stop traveling for it just yet. Thanks so much, Travel Nurse Across America for being who you are, and doing what you do, each and every one of you!
Read Similar Traveler and Pet Stories: