April 3, 2010
Travel Nurse Stories: Rediscovery After Widowhood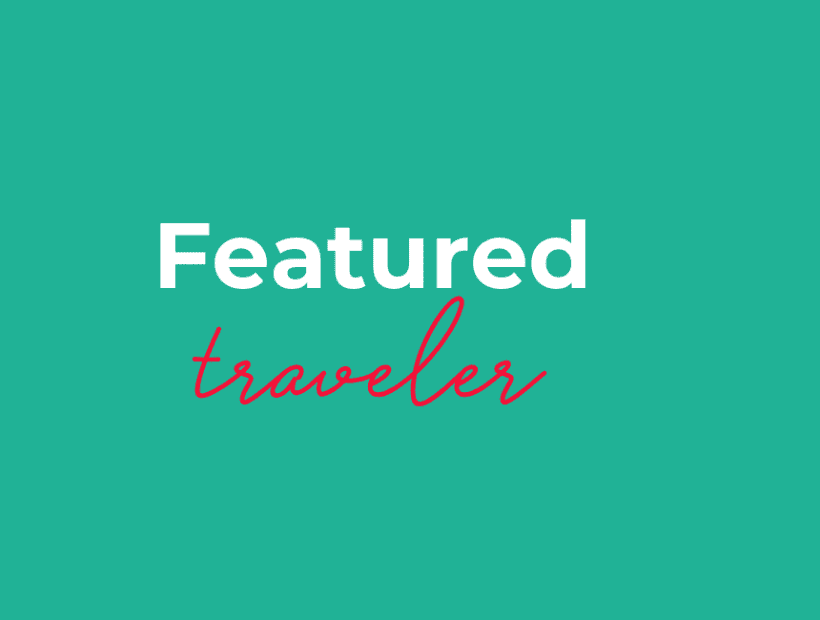 Meet Janet Gowen, RN
After working as a registered nurse for 33 years, I decided I wanted to retire from my staff position in 2008. My husband of 46 years and I thought it would be fun to travel, but I also love nursing and wanted to find a way to continue my work in that field. I contacted a recruiting specialist at Travel Nurse Across America (TNAA) in December 2008 and discussed the possibility of becoming a travel nurse. I was scheduled to start an assignment in mid-December, but on the day I was supposed to retire my husband suddenly "went home to be with the Lord". I took my friends' advice and put my retirement plans and other major decisions on hold for a year.
Throughout that year my recruiting specialist at TNAA kept in touch with me. Her genuine concern for me and how I was getting along endeared the entire agency to me. One day, at the end of December 2009, I received a call from my recruiter asking if I was interested in a travel nursing job in Abilene, TX. Well, it was as if the Lord had taken control of my life and I immediately accepted the assignment. Within a week (nothing slow about Travel Nurse Across America) I was licensed to work in Texas and driving to Abilene. I got in the truck and drove 20 hours straight through and arrived safely. I'm so glad I decided to become a travel nurse. The entire experience has been wonderful. I found everyone at Travel Nurse across America to be supportive and honest in their dealings with me, and I love each of them.
A funny thing happened during my very first trip to Abilene. I was driving in a rain storm across Texas with Patch, my Boston terrier. I stopped for some gas, a hamburger for myself, and a hamburger patty for Patch. After placing the patty on the dash of the car to cool down, I started driving again. A few minutes later I was pulled over by a very sweet Texas highway patrolman. He had seen Patch jump from the back seat to the front seat of the truck and he thought it was a child with their seat belt unfastened moving around in the truck. I explained to him it was just a hungry Boston terrier in pursuit of his hamburger patty. We both had a good laugh. He was so kind. He told me to be careful and said "God bless you". How rare is that?
I've found I really like travel nursing because it is allowing me to find myself. That may be hard for a lot of folks to understand, but I have always been someone's wife, mother, grandmother, caretaker, and nurse. But after my husband died, it was just me and my Savior and I had no idea what I liked to do or even to eat. Now I'm finding out who I truly am and having a wonderful time doing it.
Finding Joy in Helping Others
I especially like assignments that are challenging and fun and give me an opportunity to help patients, staff, and anyone I encounter to understand what a positive influence the presence of God can be in your life. I understand that happiness means different things to different people, but my desire and ability to serve others is the one thing no one can take from me. And, it makes me happy.
When I'm on assignment, I travel with Patch and we do everything together. He is not spoiled in the least. When I come home from a shift the living room is full of toys he has pulled out of his kennel. It looks like five small children have been playing in there. Occasionally he takes the stuffing out of one of them or maybe beheads it by shaking it to pieces. He makes me laugh everyday and he's a great companion.
Ashley in the housing department is great. She has such an insight into my needs and finds a special place for me and Patch to live. The housing is always nice, safe and makes us feel at home. Having a first floor apartment is important when you have a dog and "old bones". Ashley does her very best to meet my needs and preferences. And, my recruiting specialist, Donna matches my preferences of locations I would like to visit with an assignment that's a good fit with my training and skills. This all makes me feel comfortable, happy and secure.
My travel nurse experience has been easier because I've received so much support from the staff at Travel Nurse Across America, my family, coworkers, and God. They make the unknown known and adjustments much easier, more like an adventure. I had hoped to share all this with my husband, Donnie, and Patch. Now I'm enjoying it with Patch and with others we meet along the way.
During my assignments I like to stay in touch with Travel Nurse Across America because I want my friends there to know what a great job they do. I also like to share the places I see and things I've done with them, sometimes with pictures. I allow them to post my pictures on Facebook, so other travelers can see them.
I stay in touch and connected with family and friends by calling them on the phone and sending packages to my grandchildren. Now that's what I call fun! I am now totally independent and my children know I love them dearly and miss them. But we'll have so much to talk about when I see them. Until then, they know I am able to take care of myself and that I'm growing up.
I'm currently on my second assignment. When I think about that first assignment, I remember being scared to death because I was alone and far away from my family. Now I laugh at how anxious I was, but the folks at Travel Nurse Across America moved so fast to get me on assignment that I really didn't have much time to dwell on it. I quickly realized it was really a fun thing to do, and all the while I'm making a difference in the lives of others.