August 3, 2010
Travel Nurse Stories: I May Wander, But I'm Not Lost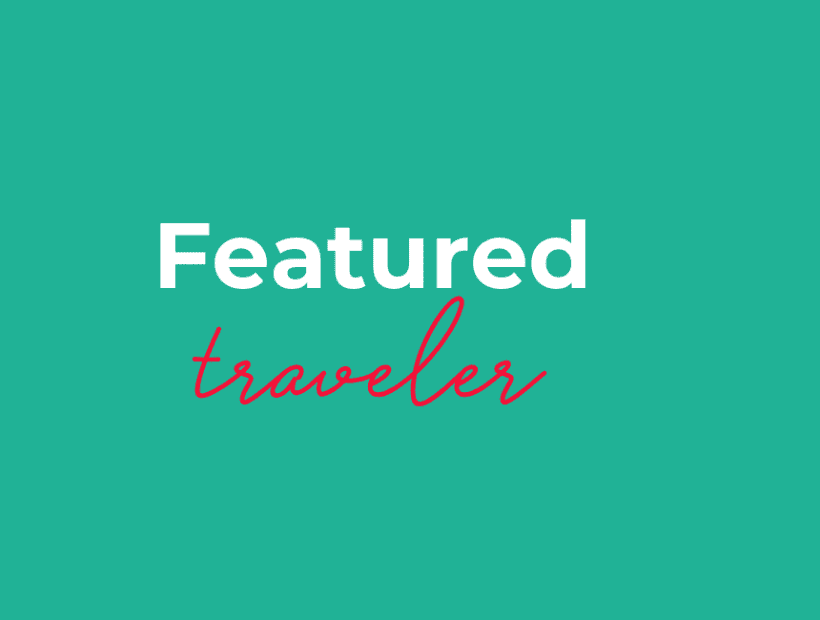 Meet Linda Lou Weaver, RN
Linda Lou Weaver has been an RN for 37 years, but for six years now she has been living her dream as a travel nurse. "After 10 years as a director of a very busy surgical unit and skilled nursing facility at a hospital in EL Paso, TX, I realized I didn't like what I was doing…I had lost something along the way", Linda recalls. "I woke up one day and looked at myself in the mirror. The blue-eyed woman looking back at me asked one question, 'What are you going to do about it?' She remembers the answer came easy, "I needed to go back to where I started…back to doing what I love…back to touching people."
She didn't have to think about it for very long. Linda decided she wanted to start fresh in travel nursing where she could be at the patient's bedside. She also wanted the opportunity to experience new and different places, people, and cultures. However, she realized she no longer had the skills to provide front-line care to patients, and she had a lot of work to do. "My nursing skills in this area were rather rusty, to say the least. So I started to climb back down the ladder. The first step down was a charge nurse position and I proceeded to make my way back to the patient bedside the same way I went up…one step at a time," Linda remembers. Along the way 'down' she took a second job for about nine months at a new small acute care hospital where she had the opportunity to do everything from phlebotomy and EKGs to respiratory treatments. She was very focused as she strategically navigated the fast track to what she really wanted to do, become a travel nurse.
Linda thought she was finally ready and the time was right to find her first travel nursing job, then her daughter graduated from college and moved home. A short while later her son arrived home after completing his service in the Peace Corps. Of course, she put her plans on hold until her kids could get settled. Three months later, her daughter moved to Arkansas where she attended college, and her son was accepted into the master's program for public health at Tulane. Linda quickly put her home on the market. It sold in 10 days! She packed up her Toyota truck with her motorcycle, the kids' rocking chair, her books, music, paintings, photos, plants, and clothes. She was heading to Hampton, VA…2000 miles away. There was no turning back now. She could only go forward and begin her journey and adventure with her first travel nurse job.
My Marriage Ended After My First Assignment
"My very first assignment was in Hampton, VA and it was a nightmare for me. My marriage of just a few months was on a fast downward spiral that was to end rather abruptly, which was a good thing. But there I was 2000 miles away from friends and family and all alone," Linda recalls. "I did have a support system, though. I had my Travel Nurse Across America (TNAA) Team. Derek, my recruiter, Ashley, Joanna, and Carla all helped me get through this difficult time in my life. To them, I was more than a number or voice on the phone. They knew me. That's what makes the difference between a travel nurse agency that is just doing its job and one that is doing its job with people who care about you. So, with TNAA's help, I was able to move on to my next assignment in Alexandria, VA. I closed my eyes and took a deep breath. I was off on another adventure, and I must admit the anticipation of what I will find just around the corner on the next assignment hasn't stopped," she said.
"I move often… Ashley in TNAA's housing department knows! She calls me her little 'nomad'. Well, what's the point of being a travel nurse if you don't travel? I have had 14 different travel nurse jobs not counting extensions or repeats. I usually stay three months (13 weeks) in one place. The longest assignment has been nine months and that was in California," she recounted.
"When I left El Paso almost six years ago, I had no idea what adventures were in store for me. I loved Alexandria, VA and living so close to Washington DC. I took two assignments there," she said. "I lived just blocks away from the train so within minutes I was at the Smithsonian, art galleries, museums, Embassy Row and all of the monuments. The Cherry Festival is a beautiful spectacle to see. And, once I rode my motorcycle 300 miles one way to see a covered bridge! It was worth it!" she reminisced.
Linda experienced her first hurricane in south Miami. She had been in Miami for three days when Katrina hit. Coming from west Texas, she had no idea what to expect. She tried but couldn't get her motorcycle into her apartment. She finally settled with parking it under the stairs to protect it. When the hammering wind and beating water started, it was relentless. "I spent the night in my bathtub with my pillow and a bottle of tequila. When I got up the next morning, Miami was totally different. There were trees pulled up by the roots. One massive tree missed crashing into my patio and living room by inches. I saw a lot of damage to homes and businesses, but nothing compared to the gulf coast. I was without water for 24 hours and without electricity for three days. I learned to always have a full tank of gas in my car and motorcycle, as well as cash on hand…debit and credit cards do not work without electricity. But, I'm a quick learner; I was much better prepared for Rita and Wilma," Linda declared. "In Miami I lived 45 minutes away from the Everglades and came toe to toe with an alligator. Key Largo was 45 minutes away in the other direction. There I enjoyed the sunrise in the morning and walked across the road to enjoy the sunset each evening. I've seen the statue of Christ under the sea at Key Largo and the top of Mount Cristo Rey in Sunland Park, New Mexico," she remembers.
The Garage on Wheels
Linda bought a cargo trailer while in Miami…she calls it her 'garage on wheels'. It holds her 750 Honda Spirit, a surf board, scuba gear, camping and hiking gear, roller blades and a bicycle. "I have seen the mighty Mississippi, the Rio Grande and the North Platte Rivers. Oh, I canoed down the Old Suwannee River, too. New Orleans! The music, jazz and gumbo are incredible. And Mardi Gras is awesome! In California you have the Pacific Ocean, wine country and San Francisco to explore. Love that town." Linda reflected.
"I'm in Wyoming now. You know, the first thing I did was buy a pair of cowboy boots. Yeah, I wear them with my Florida sundresses!" she exclaimed. "So far I've seen Old Faithful, the Grand Tetons, Jackson Hole, Devils Tower, and Mount Rushmore. I also had a cold one in Sturgis and saw the monument of Crazy Horse. I play so I can work. I don't work so I can play," Linda said.
Linda is always traveling from one assignment to another or exploring. "My suitcase is in a constant state of being packed or unpacked. Come to think of it, I don't think my suitcase is ever empty," she declared. She does have one piece of advice for new travelers…"do not take too long to get settled in because 13 weeks goes by awfully fast!"
"I believe the main reasons I am so successful at finding new assignments are: I'm flexible in the location of the assignment, I'm a professional, and I give the hospital my best effort on each assignment," Linda explained. "I understand and accept the fact that I am a traveling nurse and as such, my job is to fulfill a need and to be accommodating to the hospitals. I see it as a win-win proposition when both of us get what we want. This can be done by effective communication, flexibility and professionalism. You make yourself a part of the team and not 'just a visitor'. You take ownership for the job you do during the thirteen weeks that you are on assignment at that hospital. I have landed every single assignment I've interviewed for and I have had directors of the hospitals call me to find out where I am and if I would be interested in returning," Linda explained.
Travel Nursing is Constant Floating
"We nurses, like everyone else are creatures of habit and like that feeling of familiarity. In short, we hate to float to another unit. We know that we are going to get the worst assignment, get the first admission, be the last to be able to go to lunch and chances are we will get the last admission. I felt that way before I started travel nursing. I had to change my attitude if I was going to have a successful travel nursing career. Travel nursing is constant floating. I soon found out that I didn't always get the worst assignment, admissions were assigned fairly and I was always asked when I wanted to take my break. Ok, I still get butterflies in the pit of my stomach when I walk on the unit for the first time; but that's natural. I have learned to use it and not feed it. I've found that most staff nurses have a genuine respect for travel nurses. We receive minimum orientation and we are expected to be up and running by our third shift. Those are high expectations, but most of us are able to deliver. I've found there's a mutual respect between the nurses I have worked with and travelers. Many have told me they couldn't do my job…the travel, the uncertainty and constant learning of new computerized documentation tools. And, like I said before, I would find it difficult to do their job," Linda said.
"I travel with Travel Nurse Across America because they have always worked with me. I've called on a Saturday afternoon and got the assistance I needed. I have called at 8PM and got a call back. I've called Derek, my recruiter, in route to an assignment because I had a flat tire and needed to find the nearest place to buy a new tire. He made a couple of calls and a few minutes later I received a call from Firestone. Everyone there knows me. Ida, the receptionist, always asks about where I am and what I have been doing. They even know that I have a granddaughter that I call 'grasshopper'! I am truly a person to everyone at TNAA," Linda explained.
"I want the world to know that I may wander; but I am not lost. It just may take me a little longer to get there, that's all. I am so thankful that the blue-eyed woman in the mirror believes in me. The next time I see her I think I will tell her that," she said with a smile.