September 3, 2008
Travel Nurse Stories: The Grass Isn't Always Greener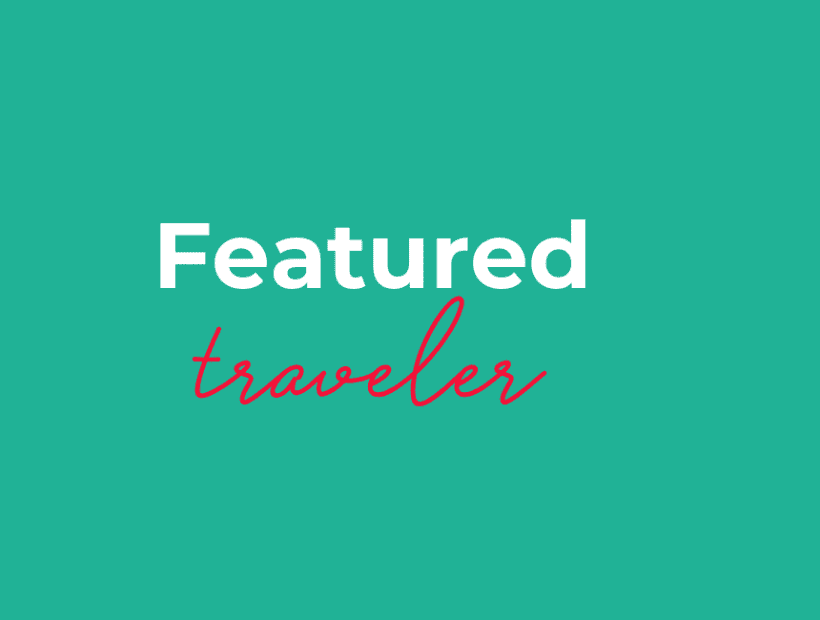 Meet Pat O'Connell, RN
Pat O'Connell decided to travel after her children graduated college. "They were doing their own thing, so I was ready to do my own thing," she says. The last three years as a travel RN have provided Pat with some unique, if not tough, experiences. After trying out a few different agencies, Pat tells us what she learned about traveling, why she left TNAA, why she came back to stay, and why being "comfortable" equals a successful assignment.
My first travel company was okay, but they didn't really follow through with a couple of problems. I had worked the previous sixteen years at Baylor during the 3-11 shifts, so my body was on a strict schedule. My first travel assignment was the first time I worked a day shift! Even with five alarm clocks, I could not rally my body to conform to the new schedule. After about six weeks of constant struggle, the assignment was canceled. Lesson number one, don't try to do too much "new" during your first assignment. You need to give yourself room to adjust.
After that, I moved to a much larger, prominent company that was very good to me. I had a great recruiter and stayed with them for over a year. I eventually left because another company awarded me an assignment in the Virgin Islands, which of course I thought was going to be wonderful. Wrong. After two weeks I was informed that I would have to be a recovery room nurse also. I didn't have the experience or the ACLS certification. I had only worked in the OR since graduating from nursing school in 1965. I finished the assignment, but I would never go back to that company. Lesson number two, know your company. It's important that they keep their word and that they back you up.
I had spoken to Cathy Phillips, my TNAA recruiter before, so I took an assignment in Salem, Virginia, and another in northern Virginia. I was satisfied with Travel Nurse Across America, but my old recruiter at the larger company had been calling to check on me, so I thought I would give them another shot. That was the second biggest mistake after the Virgin Islands. I traveled from Virginia to Sin City, Arizona and after a week of orientation, my assignment was canceled by the hospital! I hadn't received any travel money, was stuck in agency housing, and wasn't sure how to get back home. I called Cathy on the next business day because I knew if anyone could help me, it would be her. She came through too; not only did she take care of me, but she did it quickly. Lesson number three, always make sure you have a strong support team before you take an assignment.
Now it will take a lot for me to ever leave Travel Nurse Across America. The benefits are great, housing has always gone out of its way for me, and I know that if I have a problem, someone will be there to help. I always tell people that they need to contact my agency because it does everything it can to help the nurses. TNAA is not like a big corporation—the company is actual, accommodating people who are almost like my family. They have always been there for me. Honestly, they are some of the most awesome people I have ever "met." I wish more people knew about TNAA, but then I don't. I would hate for them to lose the personal touch!
Pat's Advice for First-time Travelers
When you start as a traveler, the hospital expects you to hit the ground running. Learning a new place is difficult, so don't put yourself in a position where you won't be comfortable. When choosing a travel nurse assignment, have at least two years of experience in your specialty. You need to build up your confidence. Also, all the big places far away sound exciting, but for your first assignment it's best to pick something within a 500 mile radius, or at least somewhere you can come home from for a long weekend. That first assignment can be stressful being away from friends and family, so being able to come back and regroup is great. Don't put yourself in Alaska!
Pat's Advice for Experienced Travelers
Packing and unpacking can be the hardest part of traveling. I think we can all agree that if you can stay twenty-six weeks, it's a lot easier. After the first thirteen weeks, you are finally comfortable with your unit, hospital, and city. You've finally made friends. So as long as you like the place and have the opportunity, extend your contract!