February 1, 2007
Travel Nurse Stories: Beautiful Visits with Grandkids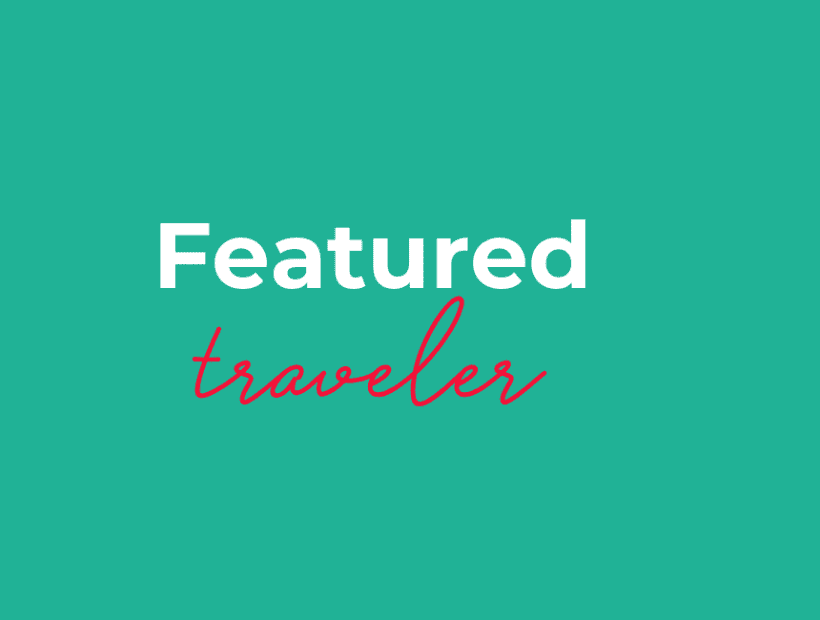 Meet Heather Richards, RN
I like to refer to myself as "hither and thither Heather." I grew up as an "Air Force brat"… which means a child of someone in the Air Force (my dad). I was born in Germany, but by the time I finished high school I had lived in Seattle, Florida, Oregon, New Zealand, and Colorado. Moving around seemed "normal" and I thrived on it. I graduated with a bachelor's in nursing from the University of Colorado in 1976. A year later I joined the Navy, and eventually retired as a Commander in the Navy Reserve Nurse Corps. In 1984, while working as an ICU Educator, I met my first traveling nurse. She was heading out from the ICU in Virginia to an Indian reservation in Arizona…I was impressed and intrigued! I decided that when my son graduated from high school I would start travel nursing. He graduated in June 2001, and I became a traveling nurse in July! Over the past 30 years, I have worked in 14 states, from Hawaii to Virginia, and Washington to Texas.
Travel nursing gives me the opportunity for prolonged visits with children and grandchildren, as well as the opportunity to see parts of the country that I somehow missed along the way. I prefer ICU nursing, but I've worked in every specialty from NICU to nursing homes, and detox to Director of Nurses. I like the challenge of change, and I am grateful that nursing, especially travel nursing, allows me the freedom to move forward in my career without having to stay "stuck" in one place. Also, when negotiating three-month contracts, there is always the opportunity to request time off without the scheduling limitations of a regular staff nurse. Recently with my time off, I was able to enjoy a trip to the New Zealand embassy in Washington DC for an ANZAC day celebration in April, and my son-in-law's college graduation! With the nursing shortage, hospitals and staff are grateful for travelers. I've always been well accepted and appreciated although I'm sure the tremendous low-fat chocolate cake I bring every now and then helps! What I am seeing more recently is hospital staff nurses choosing to go on a three-month travel contract somewhere, and then returning to their previous staff position, maintaining their seniority and benefits when they return. The nurse gets an exciting contract, and when she or he returns, the hospital gets a more experienced nurse!
I write poems about various aspects of the medical /nursing profession and recently had one published in a radiology magazine! I travel with my husband, Thom, and our most wonderful dog, Sam. My husband is an X-ray tech and is in MRI school at the University of Utah. We've enjoyed the mountains of Utah, but the ocean and palm trees are beckoning, so we'll be moving this summer when he graduates. I love to swim and want to do more scuba diving. Eventually, we want to go on medical missions for the Church of Jesus Christ of Latter Day Saints.
I've worked for other travel nurse companies, and I've learned a few things along the way. First and foremost, find an experienced recruiter who you trust, who has your best interests in mind, and who stays in contact with you! Pam Heimann, at Travel Nurse Across America, is by far the very best recruiter I've ever worked with! Then having a responsive and proactive payroll team like Mark and Melissa is also a big plus. I don't have to call to see if they received my time slip, Melissa notifies me via email. When I talk to Mark on the phone, my first thought is, "Whew, I'm talking to Mark, someone who knows me, and what's going on, not some payroll guy (like in other companies) that hasn't got a clue. "Housing can also be a hassle if you have a big dog, but we LOVE where we live, and actually extended our contract here primarily because of the great housing…thank you Ashley! Believe me, in other companies, we have lived in "dumps that allowed dogs", or had to find our own housing…And what's with companies that expect you to share an apartment with someone you don't know? Also important, your travel company absolutely must have an expert credentialing department to make sure state licenses, residency, ACLS, CEUs, etc. are all current. Licensing and residency was a fiasco that caused me to lose a contract with another company that did not have a credentialing department! Travel Nurse Across America has gained my utmost confidence in this arena. And, when I have benefits questions, I simply call Charlotte (not to be confused with my sister, Charlotte) who always helps me. Finally, having a company with a phone number that's easy to remember, a company that sends you cookies and gifts, with pay and benefits that are similar or usually better than other companies is an added bonus…in fact, what more could you ask for? I just wish it were Travel Nurse Across the World, not just America.
Read Similar Traveler Stories: